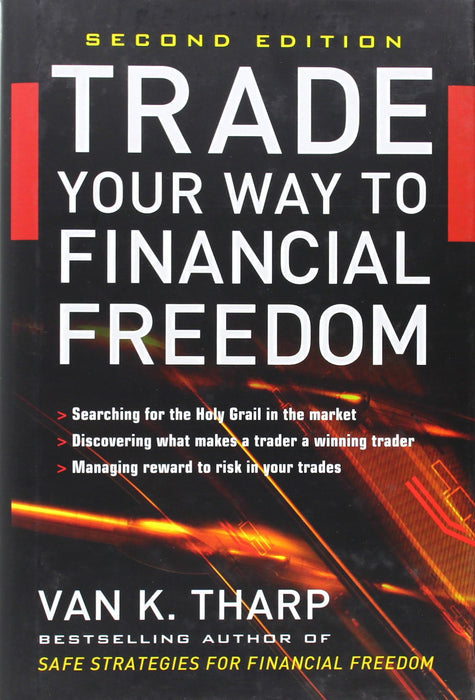 Trade Your Way to Financial Freedom (2nd Edition)
by Van Tharp
The bestselling holy grail of trading information-now brought completely up to date to give traders an edge in the marketplace
"Sound trading advice and lots of ideas you can use to develop your own trading methodology."-Jack Schwager, author of Market Wizards and The New Market Wizards
This trading masterpiece has been fully updated to address all the concerns of today's market environment. With substantial new material, this second edition features Tharp's new 17-step trading model. Trade Your Way to Financial Freedom also addresses reward to risk multiples, as well as insightful new interviews with top traders, and features updated examples and charts.
Hardcover: 482 pages

Publisher: McGraw-Hill Education; 2nd Edition (December 2006)
ISBN-13: 978-0071478717
Availability: In Stock - Usually ships the next business day.