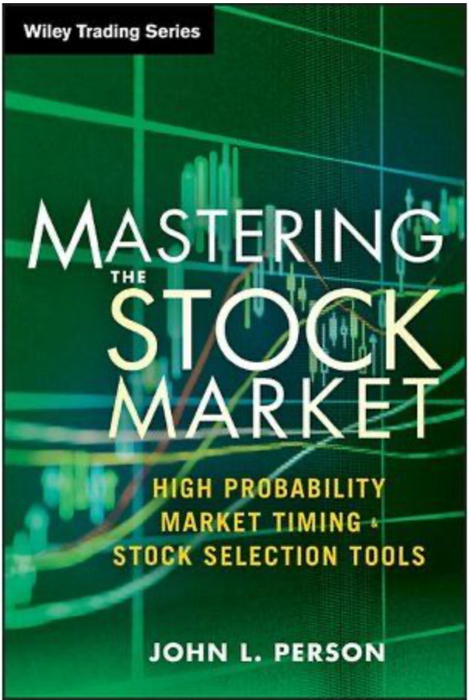 Mastering the Stock Market
by John Person
Mastering the Stock Market
By John Person
The economy and stock market are heavily influenced by seasonal factors. For example, a strong holiday buying season tends to be bullish for retail stocks or rising energy costs hurt airline profitability. Awareness of seasonal trends in both the economy and stock market can put you in a better position to profit from sectors and stocks that are likely to outperform the overall market. And technical tools can then be used to confirm emerging trends and time entries into these stocks and sectors.
Mastering the Stock Market provides authoritative insights into a method for trading stocks based on seasonal trends, sector analysis, and market timing. Taking a top-down approach, the book explains how seasonal supply/demand forces impact commodities and different sectors of the stock market. After learning how to identify stock market sectors and commodity ETFs that are ripe for a big move, you'll quickly discover how to use technical analysis to gauge the strength of the sector or commodity and then identify the strongest stocks and ETFs to trade. Along the way, you'll also learn how to use the author's own indicators, Persons Pivots, to identify support/resistance areas and pinpoint optimal entry and exit points.
Outlines a proven technical approach for trading stocks based on seasonal trends, sector analysis, and market timing

Breaks new ground in comparative relative strength, trading volume, breadth indicators, and utilizing pivot analysis in conjunction with options expiration days to identify trading opportunities

Written by noted technical analyst John L. Person
To successfully trade today's markets you need to use a proven approach and have the discipline to effectively implement it. Mastering the Stock Market has what you need to achieve these goals and capture consistent profits along the way.