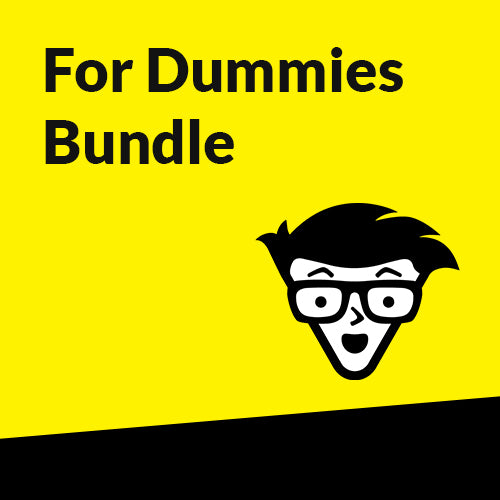 For Dummies Bundle
by The StockCharts Store
Carefully chosen by the experts here at StockCharts, our For Dummies Bundle includes our favorite financial-focused titles from the ever-popular Dummies series. As the world's leading reference book brand, The For Dummies series transforms the hard-to-understand into easy-to-use to enable learners at every level to fuel their pursuit of professional and personal advancement. Whether you're brand new to investing or an experienced trader, the Dummies books we've included in this bundle are sure guaranteed to make you a smarter investor, a more savvy trader, and a more informed chartist.
Bundle Contents:
Bundle Price: $51.99 for all THREE books
Retail Value: $80.99
Discount: Over 35% OFF!
Availability: In Stock - Usually ships the next business day.