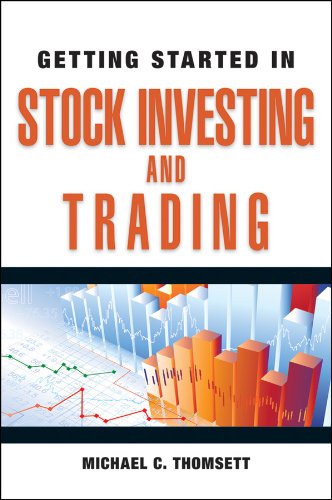 Getting Started in Stock Investing and Trading
by Michael C. Thomsett
GETTING STARTED IN STOCK INVESTING AND TRADING
AN ACCESSIBLE AND UP-TO-DATE GUIDE TO THE COMPLEX WORLD OF INVESTING IN EQUITIES
In recent years, the stock market has been extremely volatile. You don't need a book to tell you that. But, if you are thinking of either sitting on the sidelines as inflation erodes your savings or investing without a complete understanding of the risks, then you need Getting Started in Stock Investing and Trading.

Getting Started in Stock Investing and Trading walks you through the essential information you need to know before investing in stocks, providing you with the basics for reducing risk and increasing profit regardless of the current state of the markets. Divided into three sections—fundamental analysis, technical analysis, and a combined approach—author Michael C. Thomsett describes in a straightforward way how to build a flexible and defensive portfolio through research, acquired knowledge, and resistance to market forces.
Describes the difference between investing and trading

Reveals how to read price charts to identify short-term trends

Details how to determine your appropriate level of risk tolerance

Explains why trying to duplicate another investor or trader's strategy is unwise, and shows you how to tailor a unique, diversified portfolio based on your income, assets, experience, and goals
Even with all of the risk of recent years, the market has also provided investors and traders with many opportunities to make money. Gain a better understanding of how to profit in equities with Getting Started in Stock Investing and Trading.